Monthly Market Update - March 2017
Not Much Has Changed
It's still a seller's market so contact us if you want more info about putting your home on the market.
Current Pensacola Area Real Estate Market Trends
Inventory is LOW
Demand is High
Most Owners have "significant equity"
Mortgage Rates are Rising
Inventory is LOW
Home values are rising and have exceeded pre-crash levels in some areas. This is not because of a bubble. We are seeing this surge in pricing because of a lack of homes for sale.
Demand is High
Basic economics tells us that low inventory and rising prices must mean high demand. A study by CoreLogic shows Florida home prices increased by 7.8% in 2016. This is true for our region as we've seen some prices exceed pre-crash values. We must reiterate that this is due to low inventory and not a bubble. Once supply catches up with demand we should still see values continue to increase but just at a lower rate.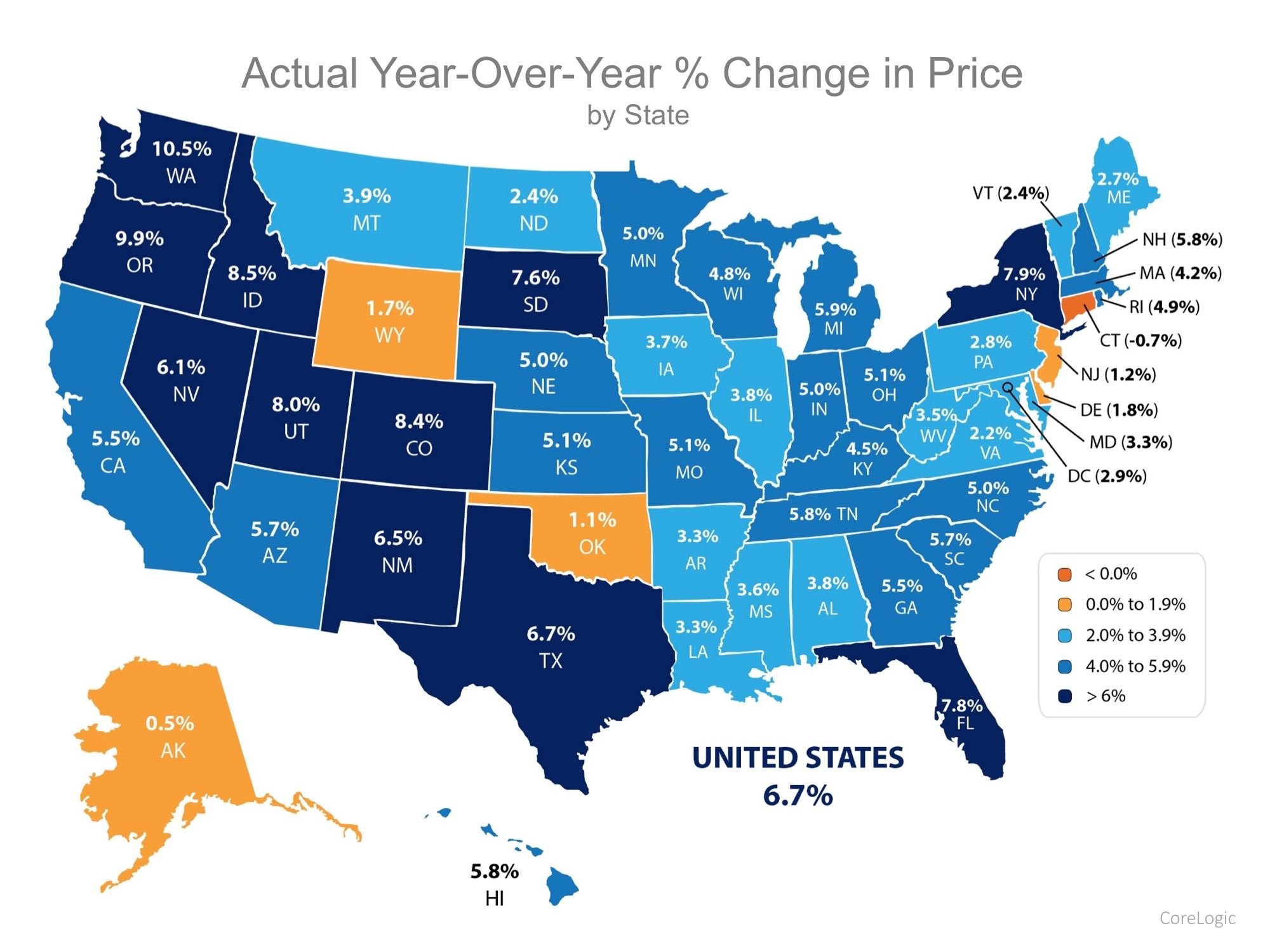 Most Homeowners Have Greater Than 20% Equity.
Homes values are rising which means more people have purchasing power. According to Fannie Mae and CoreLogic close to 79.1% of homeowners have "significant equity". 20% equity is ideal if you are interested in selling and moving up into a nicer home. If you plan to sell this year we will do a home equity analysis for free with no obligation to list with us.

Mortgage Rates Rising
Mortgage rates have had a significant spike recently. This could be worrying if you plan to move and are weary of increased financing costs. What we must remember, though, is that interest rates have been at all time historical low and even this increase will not really affect your purchasing power.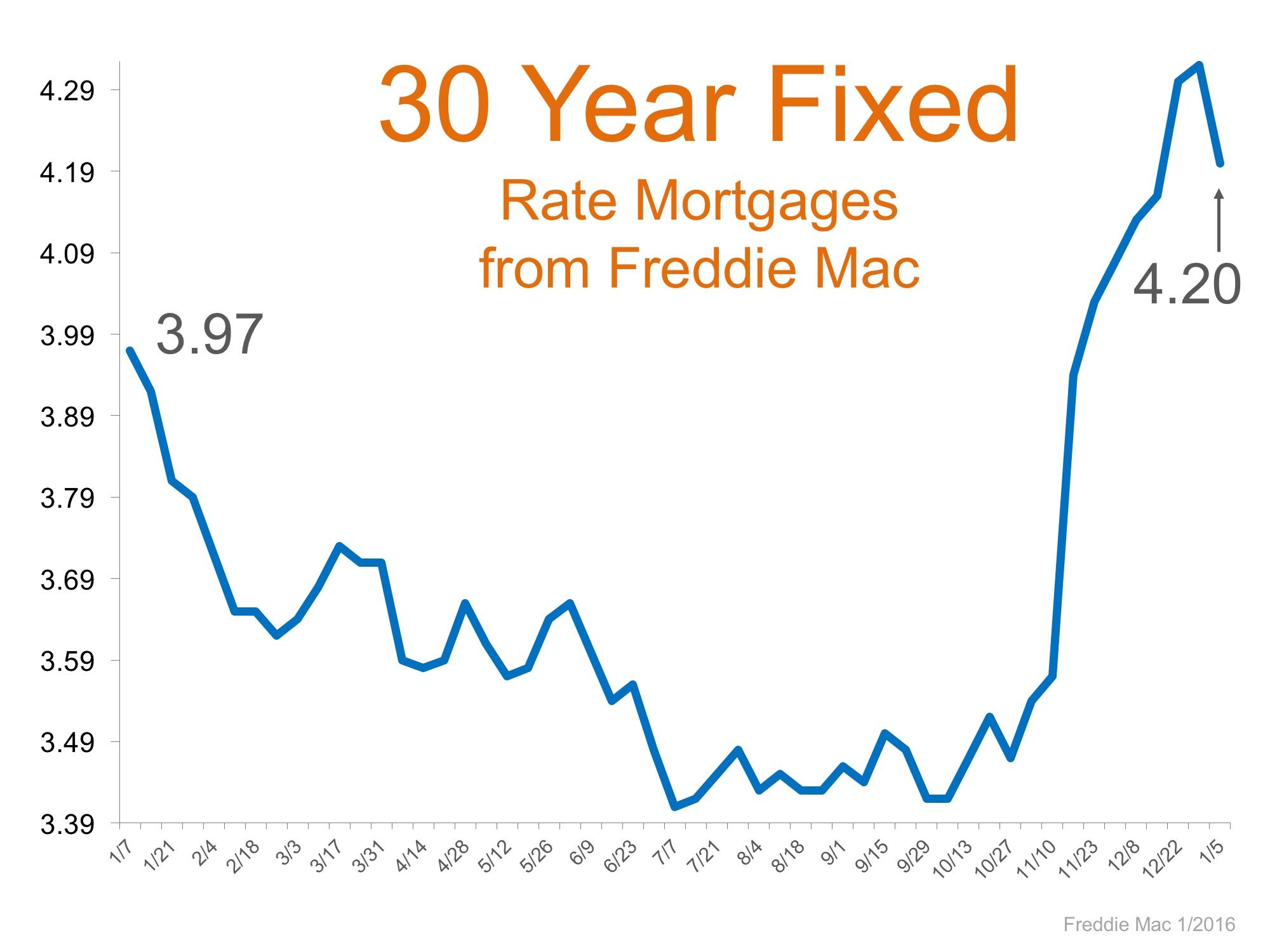 It is also important that experts aren't entirely sure what will happen with rates but some have projected that they will continue to rise. So if you are planning on moving it may benefit you buy sooner to lock in a lower rate now.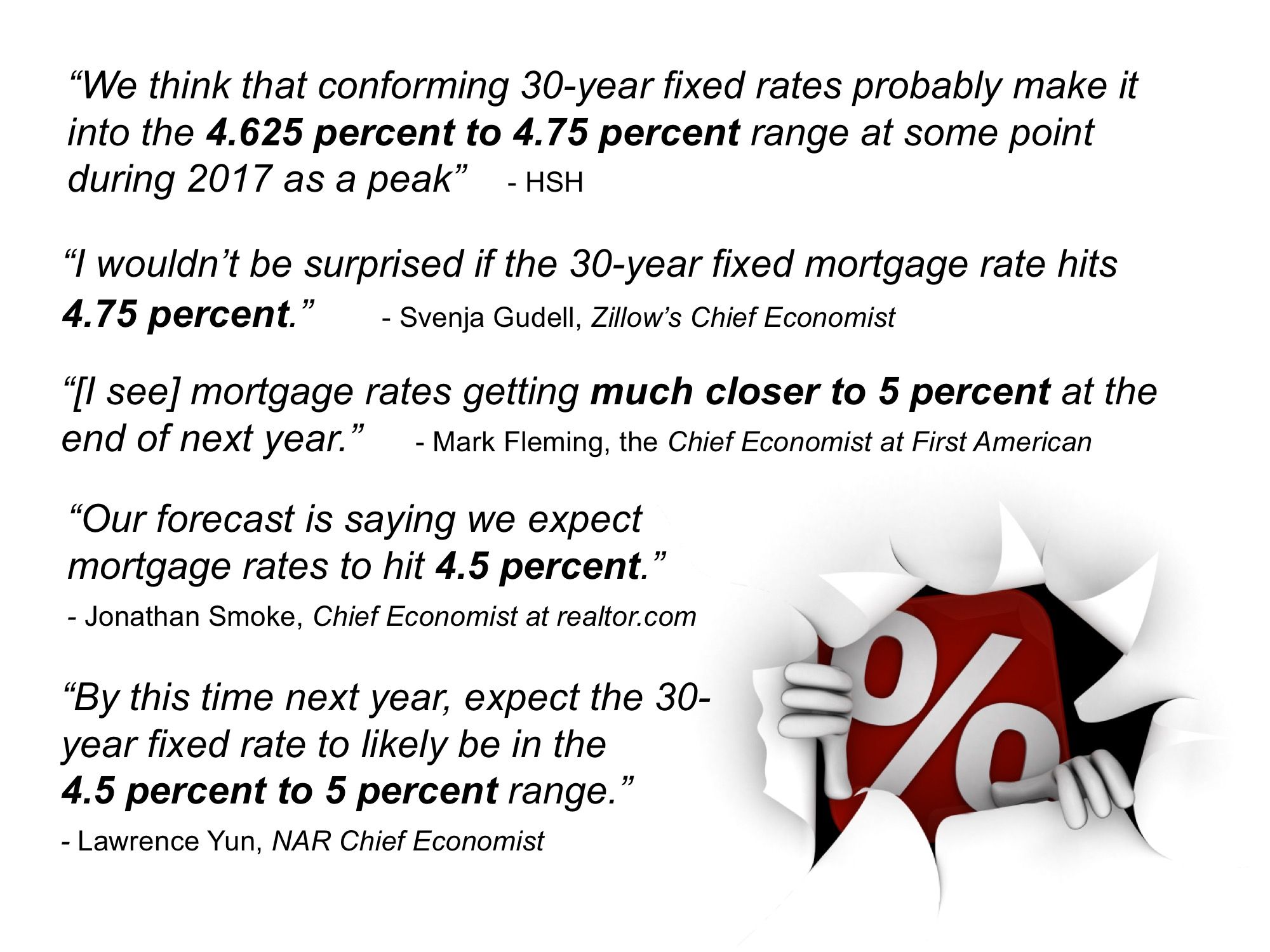 Continue to check monthly for these market updates. In the coming months, we will bring more hyper-local information. Please feel free to reach out if you have any questions about current values or market trends.