Get 100% Financing With An Opportunity Mortgage Loan
The opportunity is now!
Get up to 100% financing with an Opportunity Mortgage Loan to purchase your next home!
Opportunity Mortgage Loan Benefits
Eligible homes qualify for an exclusive mortgage loan with competitive benefits including:

Up to 100% financing

Credit score 640 and above - 100%

Credit score between 620 & 639 - up to 97%

No income limits

No Private Mortgage Insurance (PMI)

Can be paired with other Down Payment Assistance

Available for loan amount up to $

647,200
Application Requirements
Must be a 1-unit primary residence

Need to sell before you can buy? Click HERE

Must be located in a Majority Minority Census Tract (map below)
Major Minority Census Tracts
Purple shaded areas on the map may qualify for the Opportunity Mortgage Loan. These areas can change, so give us a call by clicking the button below or fill out the form above to verify the home/area you're interested in is within these guidelines.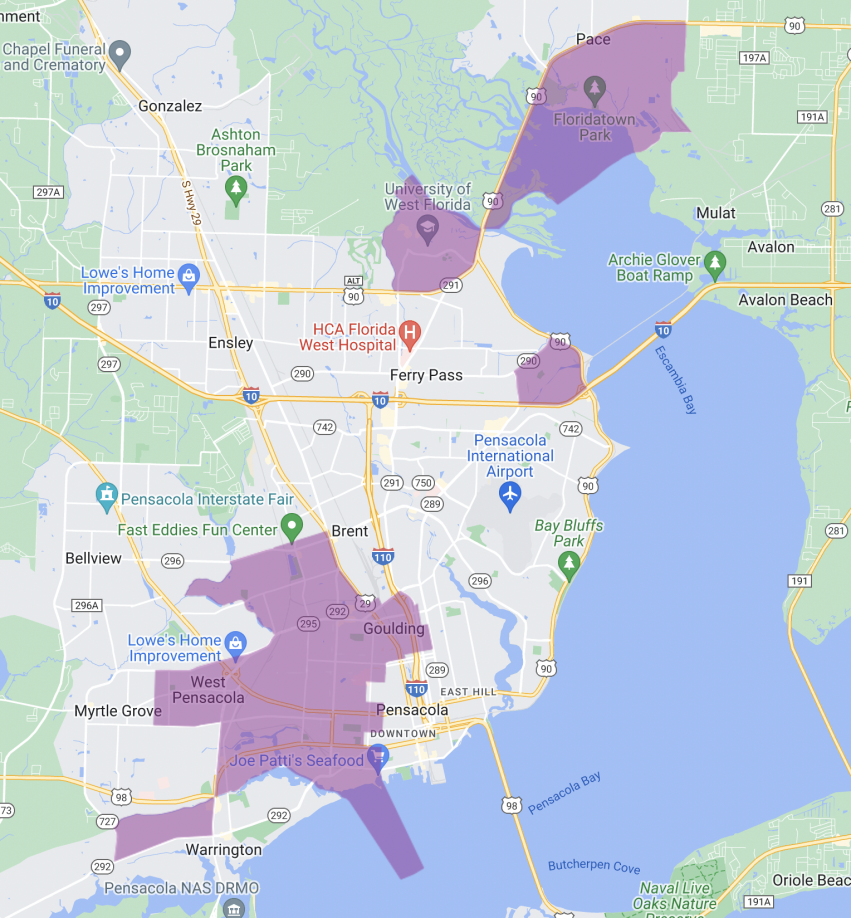 Want to see if you qualify?
I agree to be contacted by Team Sandy Blanton Realty, Inc via call, email, and text. To opt-out, you can reply 'STOP' at any time or click the unsubscribe link in the emails. Message and data rates may apply.
By clicking Submit, you agree to our Terms.
View Our TOS and Privacy Policy
Thank you for reaching out!
We'll get in touch with you soon.